Keep mail & packages safe
a modern solution to protect your deliveries
stop porch pirates in their tracks with our lockable mail & package boxes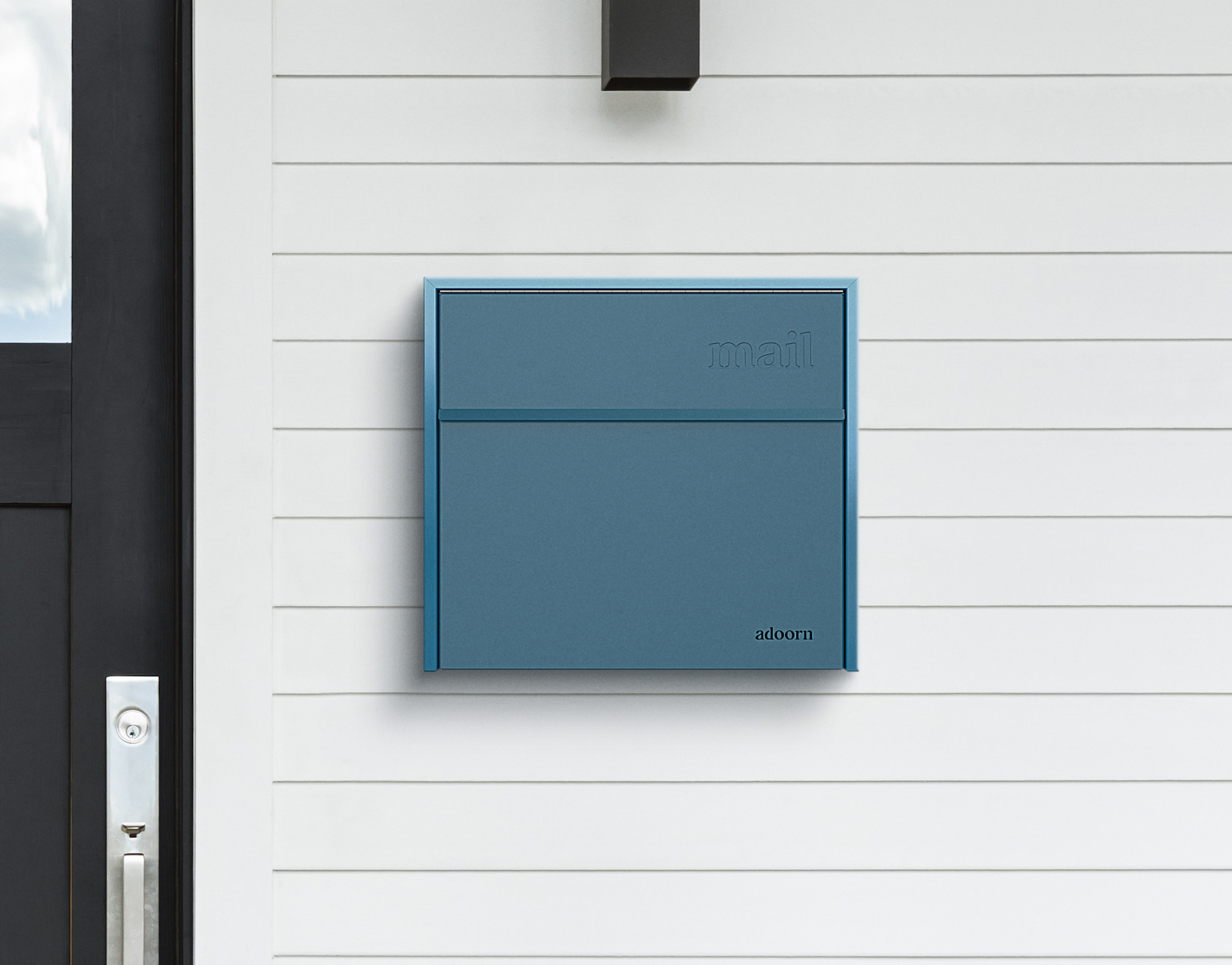 Wall Mounts
Lockable mailboxes that attach to the side of your home for a modern and space saving solution to mail delivery.
Starting at$129 $110.49
Compare Models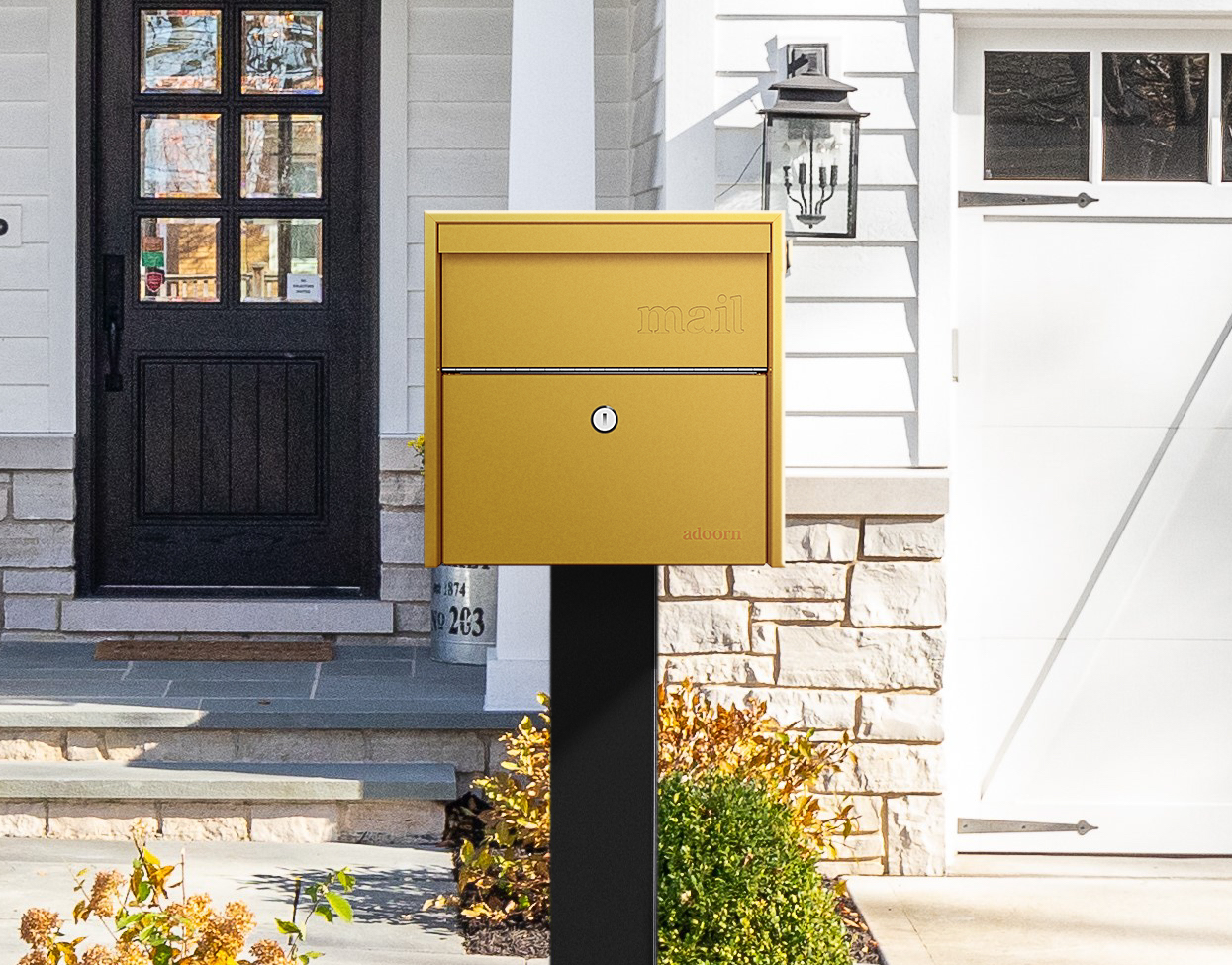 Post Mounts
Lockable mailboxes that attach to a post curbside for a traditional look and easy access to your mail.
Starting at$149 $127.49
Compare Models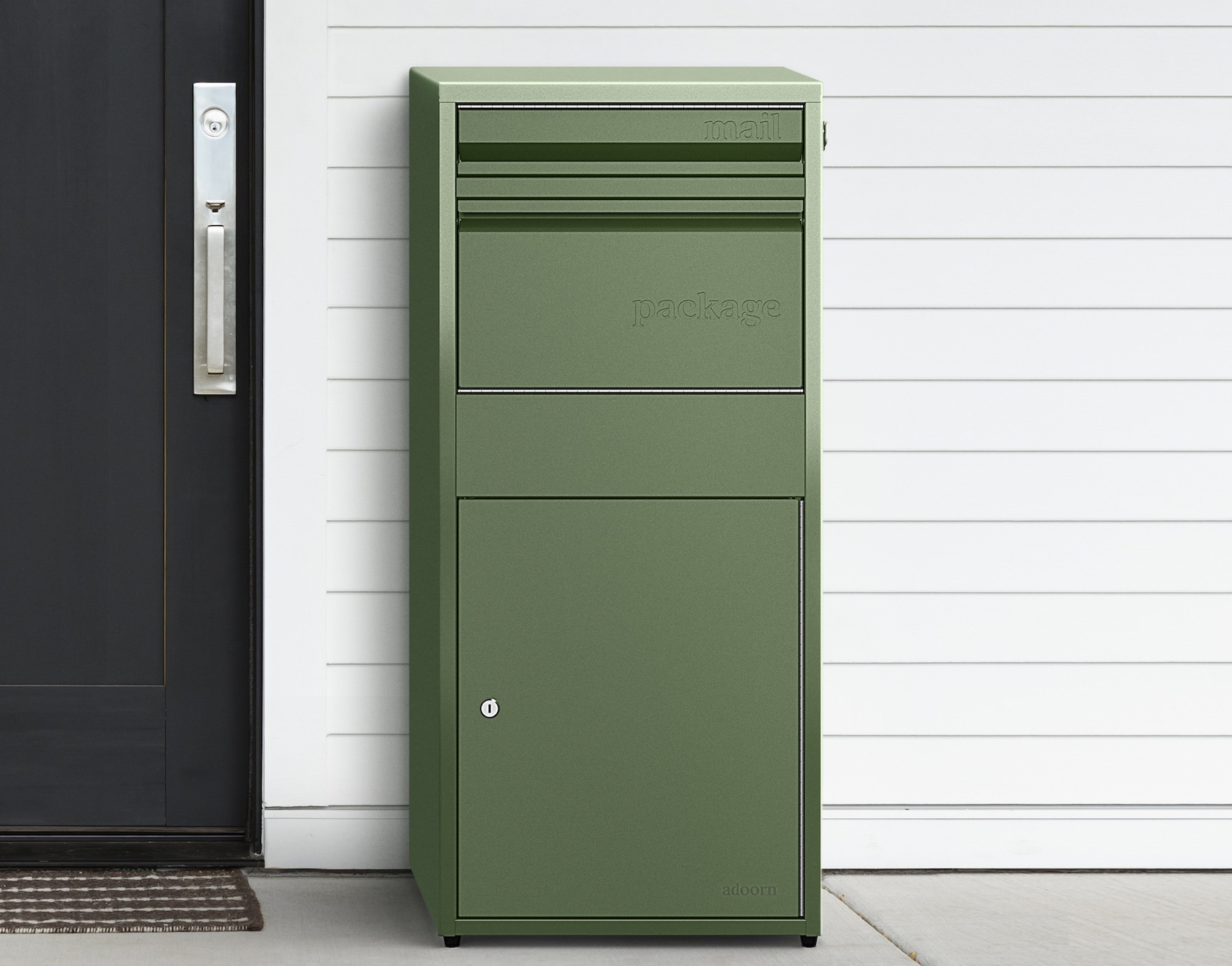 Package Boxes
A modern space space saving box to receive both mail and packages either on your front porch, by your driveway, or at the end of your driveway.
Starting at$379.99 $322.99
Compare Models
Mail & Package
Secure Lock

Weather Proof
Spacious Capacity
Rust Free
Featured Products
The best selling Indiegogo mailbox ever with over 1500+ customers!
Reviews
Post Mount Locking Mailbox | Small
$159.99 $109.9932% OFF
Ships in 2-3 weeks due to extreme demand
Adoorn's lockable, weatherproof Post Mount -Small mailbox keeps your mail secure. It's simple for mail carriers to use & easy for you to access using your key. Choose from a variety of colors to add a unique pop to your home.
External Dims: 12" H  x 12" L x 18.5" D

Free
Shipping

Happiness
Guarantee

Lifetime
Warranty
Pick Your Color
View All Product Details
How It Works
Mail people and delivery drivers simply open the top door and place deliveries inside
When the door shuts, mail and packages fall into secure location
Retrieve your deliveries by using your key whenever you want to get them
Frequently Asked Questions
Q. Where does Adoorn ship?
We ship everywhere in the United States, including Alaska, Hawaii, Guam, US Virgin Islands and Puerto Rico. Please allow more transit time for Alaska, Hawaii, Guam, US Virgin Islands and Puerto Rico.
Q. How much does shipping cost?
Great news! Adoorn offers free shipping on all orders within the contiguous United States.
If shipping to Alaska, Hawaii, Guam, US Virgin Islands or Puerto Rico, there are additional freight charges listed below and orders to these destinations will be shipped by USPS Priority Mail.
USPS Priority- $50
Q. Do you deliver to PO Boxes?
Yes! We can ship standard to a PO BOX.
Q. What is the Warranty policy?
Adoorn LLC warrants that the products sold to be free of defects in materials and workmanship and to be in perfect working order at the time of purchase. Adoorn offers a free Limited Lifetime Warranty on Adoorn products with proof of purchase to the original owner.
The Lifetime Warranty covers manufacturing defects and any failure of moving parts under normal use. If the product should become defective for these reasons during your ownership, Adoorn will replace the product once it is returned to Adoorn.
This Lifetime Warranty does not apply to any damage caused by modification, accident, abuse or misuse of the product. This Lifetime Warranty does not apply to the finish, paint, rust or improper installation. We will evaluate each Warranty claim on a case by case basis, so please contact us at hello@adoorn.com if you have any questions or concerns about your Adoorn product.
There are no other warranties other than those expressly set forth within. Product shipping to Adoorn must be in the original shipping carton with freight prepaid.
Keep Up With Us
@adoornhome